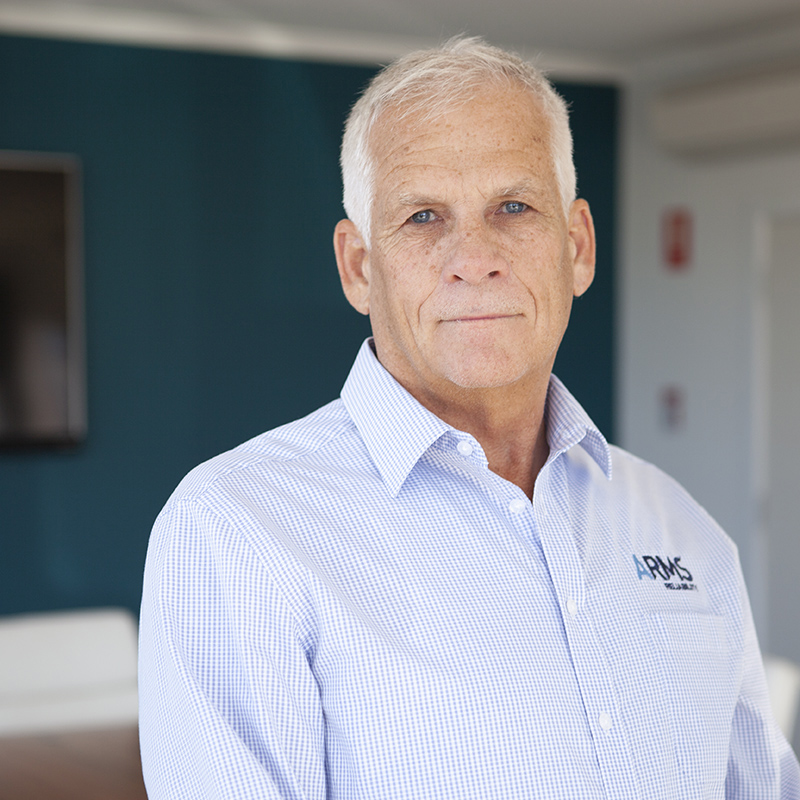 Michael Drew founded ARMS Reliability in 1995 after recognizing a growing need in the market for strategic decision-making tools in the field of engineering and maintenance. For two decades, he has been instrumental in driving change and helping companies around the world make the pivotal shift from reactive to proactive asset management. At the forefront of best practice and a wealth of technical expertise, Mick is a recognized thought leader in Industry. In his role as chairman, he steers the company's long-term growth direction.
GET TO KNOW MICK
After graduating from the Royal Melbourne Institute of Technology and completing a Bachelor of Applied Science in Metallurgy, I began my career at an alumina refinery investigating failures, materials performance and nondestructive testing. After 5 years, I proceeded onto a lengthy career at Mobile Oil Refinery in Adelaide, Australia, and progressed through a number of Engineering, Reliability and Maintenance management positions.
During this time, back in the early 90's, proactive decisions seemed to be following the latest idea, trend or maintenance system. Companies were downsizing maintenance, introducing ERP systems, condition monitoring, precision maintenance, and better lubrication. Yet despite these trends, there remained high levels of reactive maintenance and the associated problems with failures, incidents and high downtime. This is because the decision-making processes remained the same.
Here is where the idea for ARMS Reliability was born. On the fundamental principle that to truly be proactive, there needed to be a pivotal change to the traditional ways of thinking about maintenance.
I wanted to enable companies to make better decisions.
Since that time, ARMS Reliability has been on a journey to transform and challenge traditional asset management practices and pave the way for innovation. In the beginning, founding partnerships with Apollonian and Isograph Ltd allowed us to offer cutting edge practice and technology in a developing market. More recently, partnering with Copperleaf Technologies and developing in-house capability for enterprise software solutions, our solutions and depth of experience gives us a unique market offering. Delivered by a team of passionate and experienced professionals, enabled by innovative technology, ARMS Reliability is helping some of the world's largest resource, power and utility companies to make better decisions and see a real step change in their reliability improvement efforts.
Today, in my role as chairman, I steer the longer-term growth trajectory of ARMS Reliability. The team is embarking on a growth path. With over 100 people now spanning the globe, our focus is on building and sustaining long-term customer partnerships through value delivery.
The future is bright. Enabled decision making, with enterprise systems for asset strategy management and utilization of data to underpin both new and existing plant, we are on a journey with a future that is safer, more reliable, more profitable, and ever improving. We are making reliability a reality.