Collaborate, control & manage investments from idea to execution.
Renewing and replacing the assets that make up our infrastructure is a constant and ongoing task. Organizations must evaluate hundreds, if not thousands, of investment requests each year. This is a highly complex and inefficient process that involves multiple stakeholders across the entire enterprise. The Copperleaf C55™ Investment Lifecycle Management solution streamlines the process of developing, approving, and managing investments through their full lifecycle.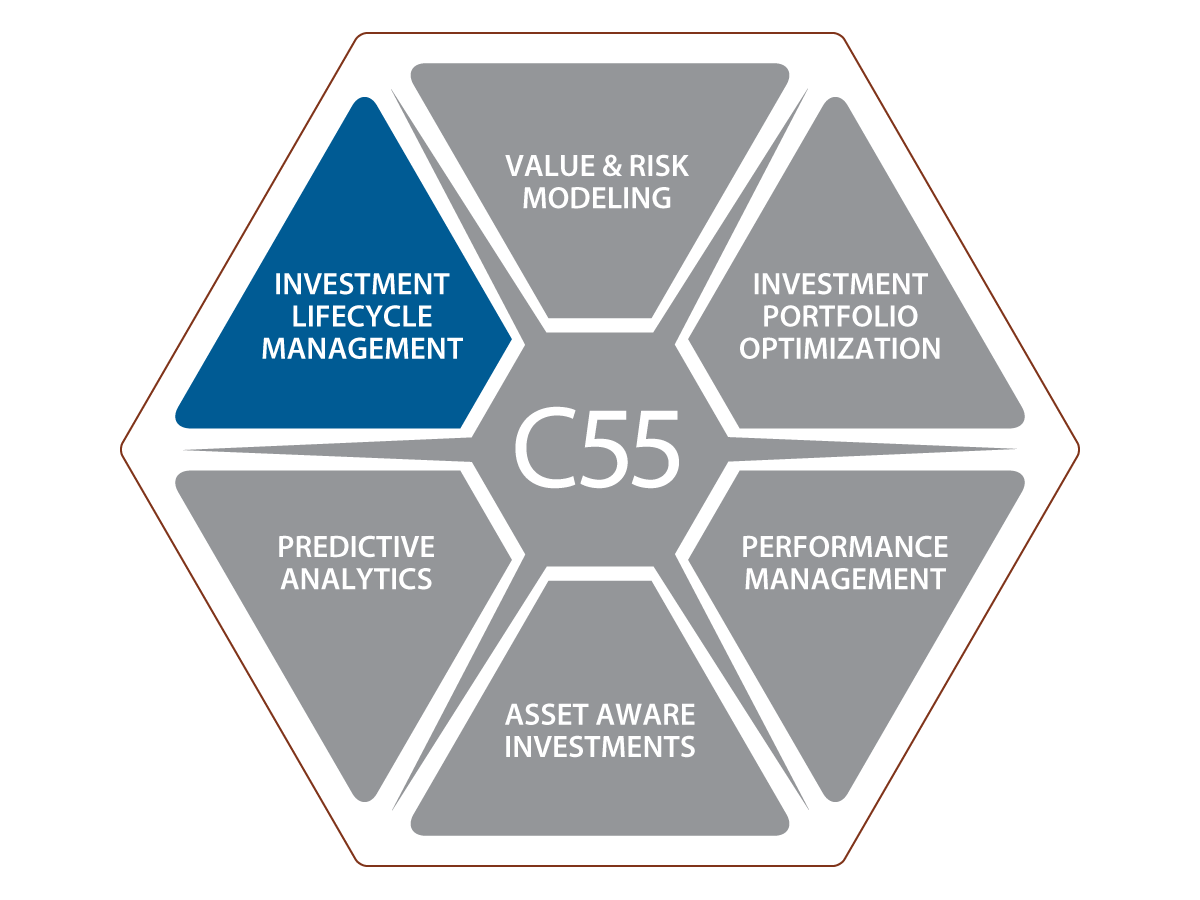 ---
Spend less time searching for data and more time making fact-based decisions
Effective decision making requires a consistent and rigorous evaluation of every proposed investment. C55™ allows planners to capture detailed business cases efficiently for all types of CAPEX and OPEX investments, including growth, sustainment, regulatory, etc.
For each investment, multiple alternatives can be explored—each with its own costs, risks, benefits, resources, milestones and timing. "What-if" scenarios can easily be created to compare and contrast alternative funding strategies and come to the best overall decision.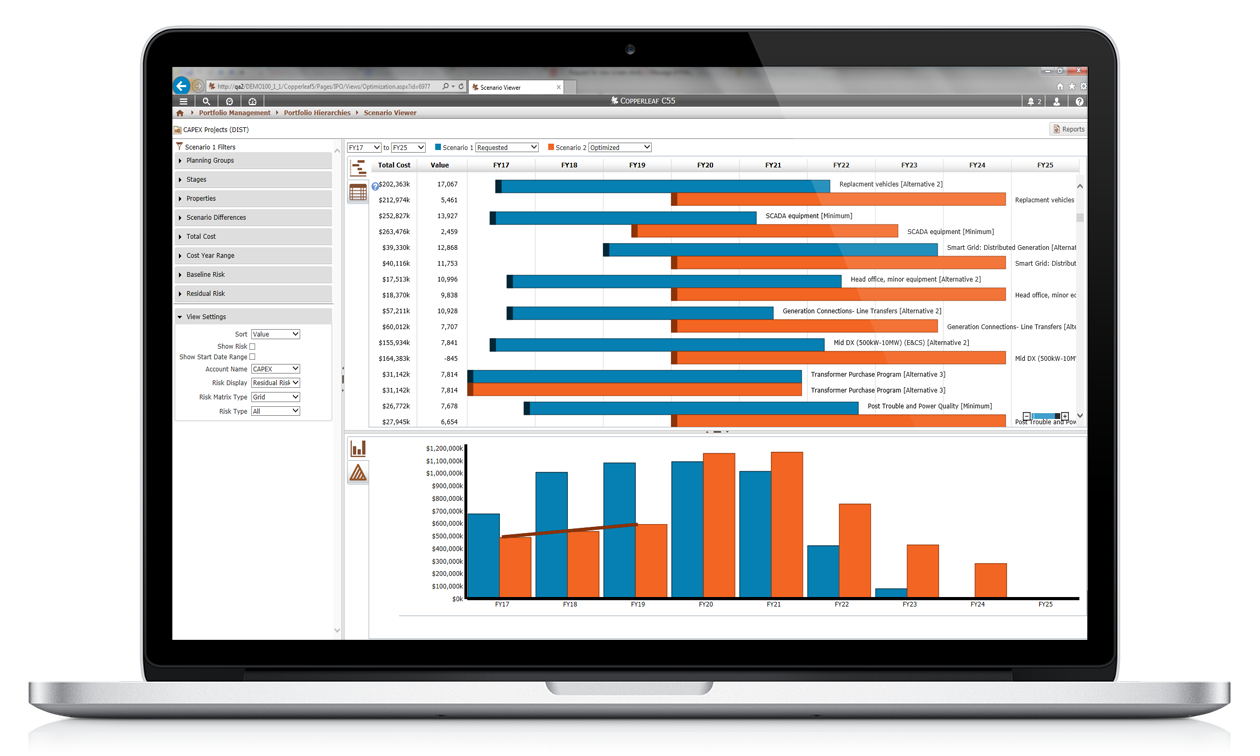 Base investment decisions on "one source of the truth"
Many companies today rely on spreadsheets to manage investment data. With multiple spreadsheets across multiple departments, the potential for miscommunication and errors is high.
C55 provides an enterprise-wide platform for planning teams and relevant stakeholders to operate more efficiently and effectively by collaborating on "one source of the truth" for all planning data. As business cases are refined, and projects are executed, they progress through a configurable stage gate process to ensure appropriate reviews and approvals are obtained.