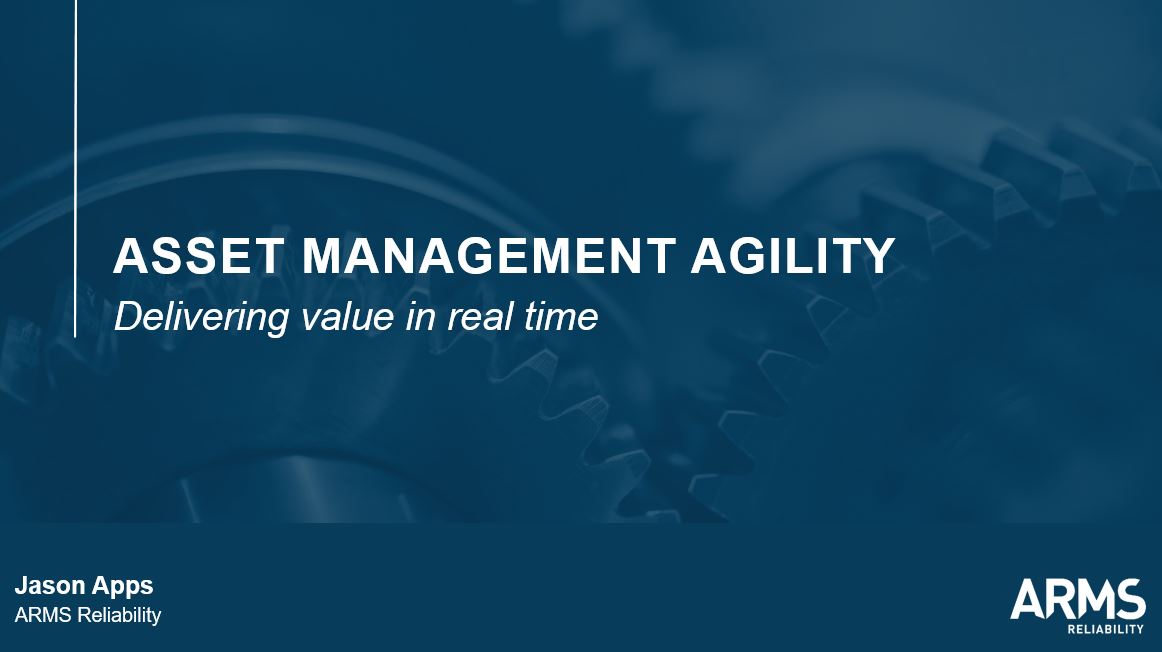 To compete and win in today's rapidly changing business environment, Asset Managers must embrace agility, move beyond siloed business units, and challenge the rigid status quo.
Agility for Reliability and Maintenance means breaking free of traditional, transactional approaches to asset management like routine maintenance and repair/replacement of degraded assets and focusing on the use of new technologies to drive strategic decisions for effective asset management and optimised performance.
This webinar will introduce the framework of Asset Strategy Management (ASM) as a process to manage maintenance strategies dynamically, constantly aligning with the current operational environments.
Key Concepts:
Shifting from a reactive to proactive asset management approach and establishing leading indicators of risk
Rapidly deploying new reliability strategies or making changes to existing ones across all sites
Leveraging excellence to drive continuous improvement