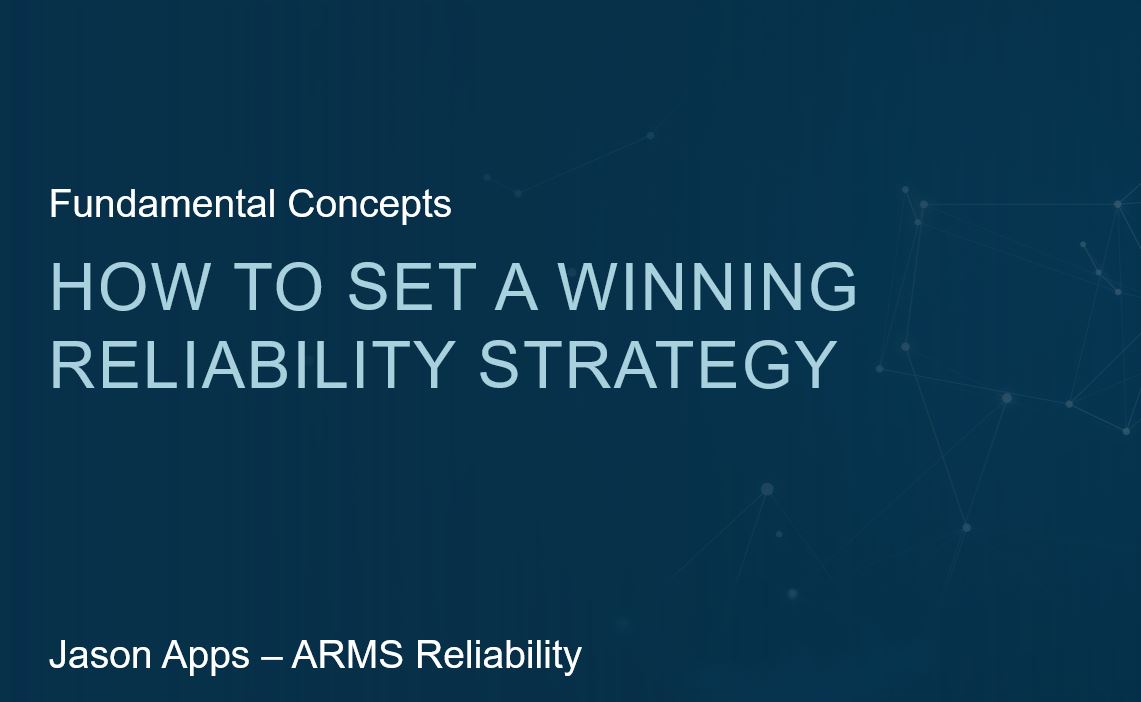 When it comes to setting, reviewing or optimizing reliability strategy, there are key concepts that must be considered in the decision-making process.
During this webinar ARMS Reliability's CEO, Jason Apps, breaks down the fundamental reliability concepts that underpin a successful strategy and points out the biggest traps to ineffective decision-making.
Key Concepts Covered:
Ensuring a functional-based approach

Ensuring tasks are connected to a failure mode

Representing the characteristics of failure

Quantifying the effects of failure

Understanding the two fundamental task options and key aspects of each

Quantitative evaluation
With a solid reliability strategy in place, you can reduce risk and unplanned failures and be well on your way to achieving your reliability goals in 2020.