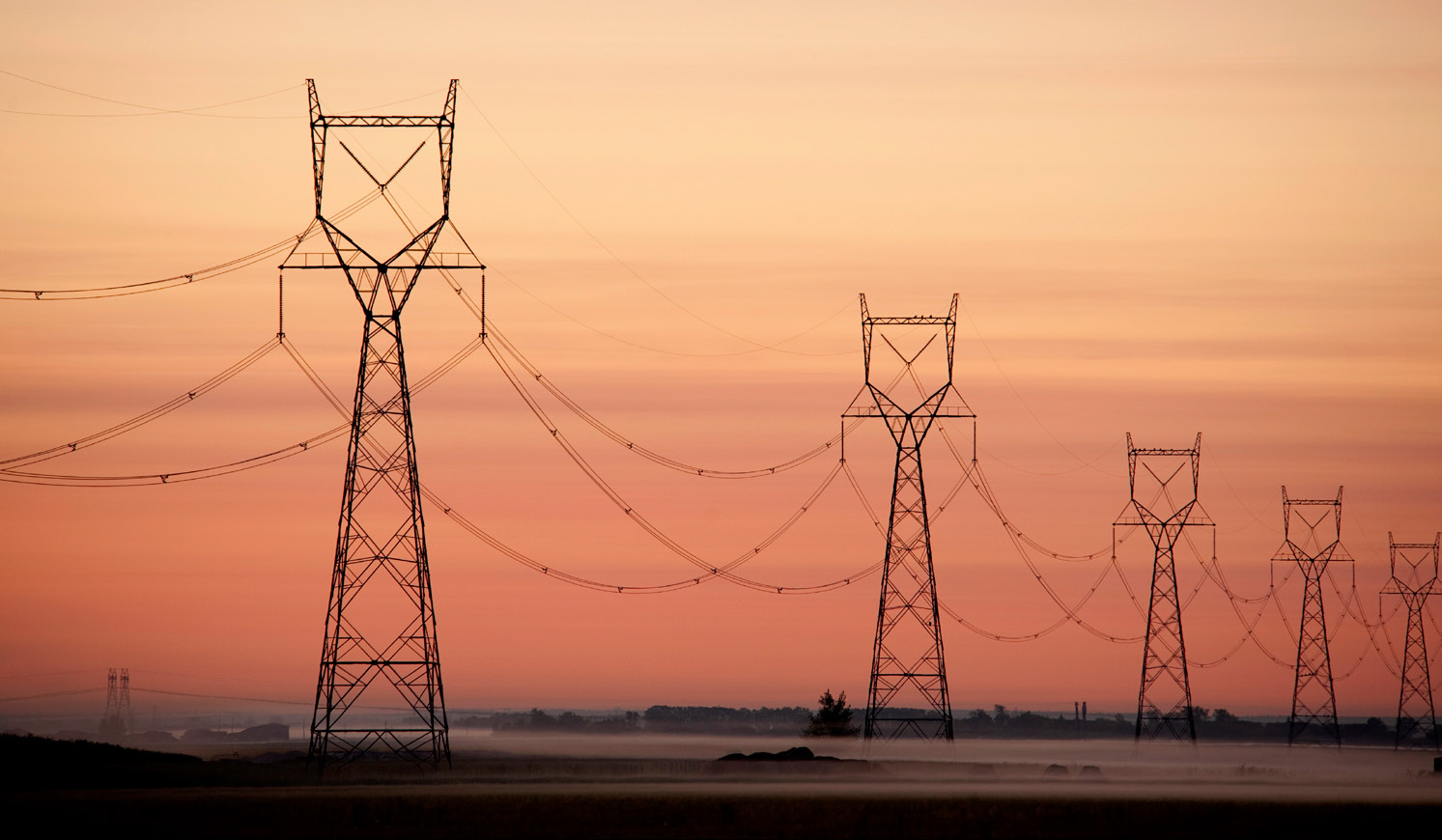 Manitoba Hydro is a Crown Corporation and one of the largest energy utilities in Canada. The company serves 573,438 electric customers throughout Manitoba, and 279,268 natural gas customers in various communities throughout southern Manitoba.
The company generates nearly all of its electricity from self-renewing water power using 15 hydroelectric generating stations, and exports electricity to utilities in the mid-western United States, Saskatchewan and Ontario.
With capital assets-in-service at original cost exceeding $22.3 billion, the company needed a more robust process and methodology to optimize, communicate, and defend its asset investment and replacement strategy, both internally and to external stakeholders, including its regulator, the Manitoba Public Utilities Board (PUB).
---
The Problem
Meeting long-term energy needs through Investment
The demand for energy continues to grow as a direct result of Manitoba's continued economic growth. Investment in the renewal of existing infrastructure and system expansion is an ongoing strategic priority for the company. To support this goal, Manitoba Hydro recognized an opportunity to improve the efficiency, consistency and transparency of its investment planning process.
In 2010, the company issued an RFP for the "Supply and Implementation of an Asset Investment Planning System" to help the company:
Anticipate and manage asset risks, and forecast long-term capital requirements
Create a robust and defensible 20+ year
investment plan
Establish a more efficient and effective regulatory rate filing process to enable a better rate return
Manitoba Hydro wanted a solution that would integrate with existing financial, asset management, and project management systems, and that could be deployed across the entire organization, but implemented one line of business at a time.
The Solution
Risk-based planning & Investment optimization
In 2011, the Copperleaf C55™ Decision Analytics solution was implemented in the Generation Operations business unit. C55 was used to develop a 20-year capital investment plan based on the condition and risk associated with the company's generation assets.
Generation Operations had been investing an average of $75M annually on asset sustainment and renewal, however, historic trends had identified a drop in the availability of its generating units. As well, the 20-year asset condition outlook based on the approved capital expenditure forecast (CEF) highlighted concerns with a number of asset types (e.g. generators, breakers and governors), and indicated: "significant changes to current replacement rates will be required in the future to mitigate the negative impacts of aging infrastructure on our electrical system."
C55 was used to assess the state of the long-term availability of Manitoba Hydro's generating plants based on varying levels of reinvestment, and ultimately, determine the optimal level of capital spending. Sensitivity analyses were performed to test a number of scenarios such as:
What if the capital spend target is increased by increments of $10M, ranging from $75M up to $125M?
What if cost estimates increase by 30% or 50%?
What if the value of energy decreases
The analysis in C55 highlighted that an additional $20-$30M per year of investment was needed to maintain a sustainable and reliable electric system for Manitoba, and avoid the need for large or sudden rate increases in the future. Through this analysis, the Generation Operations business unit was able to provide key stakeholders with an understanding of the relationship between risk mitigation and level of spend, and justify the need for a higher level of investment.
This analysis was used to support the company's rate application to the PUB in 2015. The ease and speed with which the Generation team was able to extract the necessary data to respond to questions asked during the rate hearings, led the company to embark on an initiative to expand C55 and the Copperleaf Value Framework across the entire organization.
In 2017, C55 went live in the Transmission business unit, the Customer Service and Distribution (CS&D) business unit (both electric and gas), and the Information Technology Services (ITS) Division. Manitoba Hydro now has a robust framework for valuing investment decisions across the entire organization.
Enterprise-wide decisions aligned with corporate strategy
During the 2014/2015 fiscal year, Manitoba Hydro managed a budget of over $600M in sustaining capital across all business units. Capital funds were allocated to individual business units considering long-term planning goals, asset condition, operational risks, and resource demands. While the overall framework for capital prioritization was consistently applied across the corporation, the risk management tools and investment prioritization processes were specific to the various asset categories and business units.
Manitoba Hydro recognized the need to move to an environment where:
The value of capital investments are assessed on a common basis across all areas of the company
Funds are allocated to projects and assets that optimize strategic value and/or mitigate risk
Manitoba Hydro engaged Copperleaf to expand the Value Framework across the entire organization. Through a series of workshops with stakeholders from all business units, a set of value measures were defined in support of each of the company's five key corporate objectives: safety, financial, system reliability, environmental impacts, and corporate citizenship. These objectives and their value measures (shown at left) are represented in the Copperleaf Value Framework and form the basis upon which investment decisions are made across the company.
In C55, these value measures form the criteria against which investments are developed, risks are managed, and trade-offs are facilitated between investments. This approach ensures decisions are effective, transparent, and aligned with Manitoba Hydro's strategic objectives in the short- and long-term. It has also enabled the company to move toward its goal of aligning asset management practices with the ISO 55000 standard, providing greater confidence that funding and resources are being directed to the activities that will deliver the highest value.
"In 2011, we purchased the Copperleaf C55 software for Asset Investment Planning. There are thousands of assets, and we've got projects for a couple hundred of them. It helps us estimate what the capital requirements are. If it sees an asset that doesn't have a project against it, it'll actually, based on the data that we've put in, give us an estimated level of the investment that's required sometime in the future to deal with that. It helps us do the gap analysis between where we are today, and where we need to be."
- Manitoba Hydro's General Rate Application 2014/2015 and 2015/2016, Transcript of Proceedings, p. 1611-12
The Outcome
Streamlined investment approvals and process efficiencies
To address feedback from the PUB, Manitoba Hydro set out an ambitious goal to implement more sophisticated asset investment planning tools, processes and techniques prior to the next rate application. Over the past two years, Manitoba Hydro has initiated an enterprise-wide change to standardize how business cases are developed and managed through their lifecycle. Today, investment proposals are entered in C55 and can be evaluated on a more consistent and objective basis across the organization, enabling quicker approvals. This has also reduced the duplication and manual effort that went into preparing different versions of business cases and reports for different audiences.
Data consistency and integrity
C55 provides an enterprise-wide platform for all asset investment planning data through integrations with EAM, APM, ERP, GIS and a variety of other systems. At Manitoba Hydro, C55 is integrated with the company's SAP system, exchanging critical financial data with various SAP modules. This ensures decisions are based on the most up-to-date data. Advanced analytics, planning, and decision making are carried out in C55, with project decisions relayed back to the SAP system for execution.
Fact-based decision making for project portfolio decisions:
The implementation of C55 has enabled Manitoba Hydro to include more sophistication in the development of capital plans across all lines of business. Standardizing on a common platform of technology, and a common platform to value all investments has enabled Manitoba Hydro to better prioritize and pace the way it invests in capital projects.
Consistent assessment of risk
Manitoba Hydro needed a capital and asset investment planning program that would provide timely and consistent information regarding the condition of its asset base. C55 enables Manitoba Hydro to identify and track asset-related risks and predict how these risks will change over time so that long-term risk mitigation strategies can be developed. C55's optimization capability allows Manitoba Hydro to evaluate the impact of alternative capital funding levels, and develop a long-term, risk-informed asset investment plan based on the optimal level of spend.
Best-in-class asset management governance
As the first Copperleaf customer to implement a corporate-wide value framework, Manitoba Hydro continues to lead in developing best practices in asset investment planning. The company recently implemented a corporate governance structure to ensure alignment of the asset management strategy and decision making across the enterprise on an ongoing basis. It consists of three tiers:
Corporate AM Executive Council
Executive sponsorship: Provides oversight on the corporate asset management strategy
Corporate Asset Management Steering Committee
Division management: Provides guidance on all corporate asset management functions, issues and projects/initiatives relating to asset management
Asset Management Advisory Group
Line management or specialist advisory group: Resolves or advises on technical or financial issues pertaining to asset management activities and projects
This case study is the copyrighted work of Copperleaf Technologies. ARMS Reliability are authorized distributors and implementation partners for Copperleaf C55™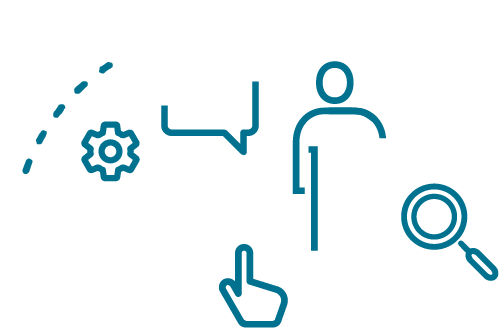 Discover Copperleaf C55™
Decision analytics to help you drive the most value from your asset base. Improve performance and manage risk.
Learn More