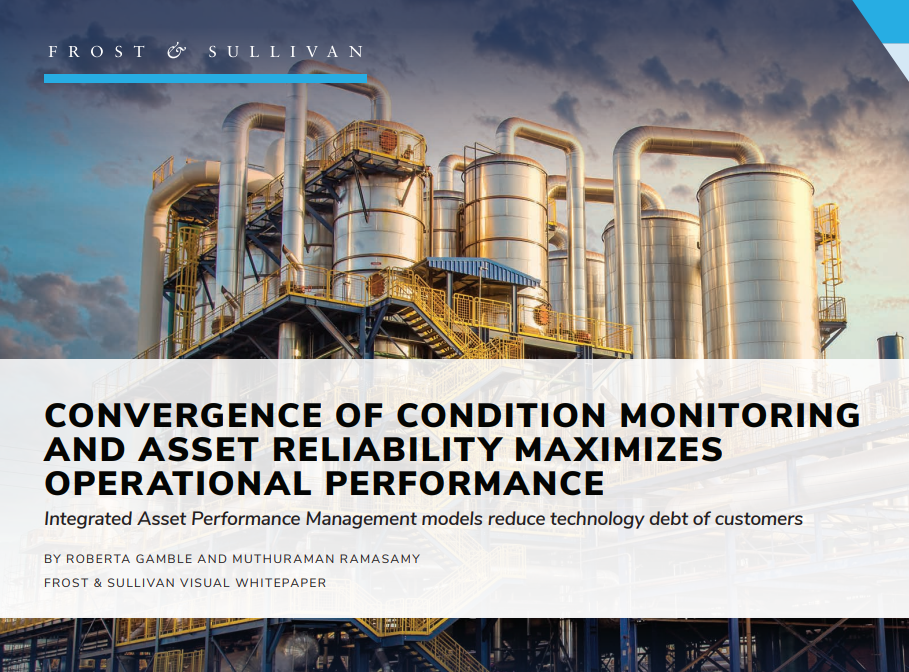 Integrated Asset Performance Management models reduce technology debt of customers.
By: Roberta Gamble and Muthuraman Ramasamy, Frost & Sullivan
84% of organizations' digital transformation strategies fail to recognize enough successful performance improvements to warrant long-term change. This visual whitepaper explores the challenges holding back the success of digital transformation in APM and outlines a new integrated approach, as well as key steps for the competitive advantage.