ARMS Reliability is a leading,
global provider of reliability solutions.
Transforming the way asset intensive organizations manage asset reliability, through innovative technology , advisory services and decades of reliability engineering experience.
We Are Baker Hughes
ARMS Reliability was acquired by Baker Hughes to deepen APM capabilities
Learn More
Intro to Integrated APM Webinar
Connecting the last digital mile and making APM work
Watch On Demand
OnePM Connect Integrates with SAP
The integration enables OnePM users to quickly and consistently deploy their latest asset strategies
Learn How
The largest asset intensive companies rely on ARMS Reliability
Innovative Solutions to your Industry's Biggest Challenges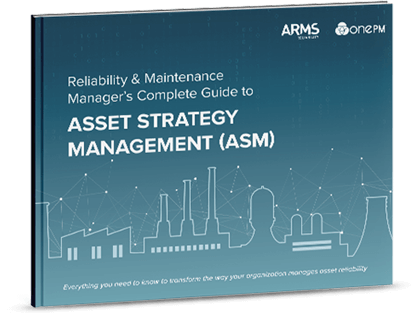 Resources
Transform the way your organization manages asset reliability
If it's your job to develop and deploy reliability strategies to maintain healthy assets and equipment at the lowest cost to your business - this is an essential guide.