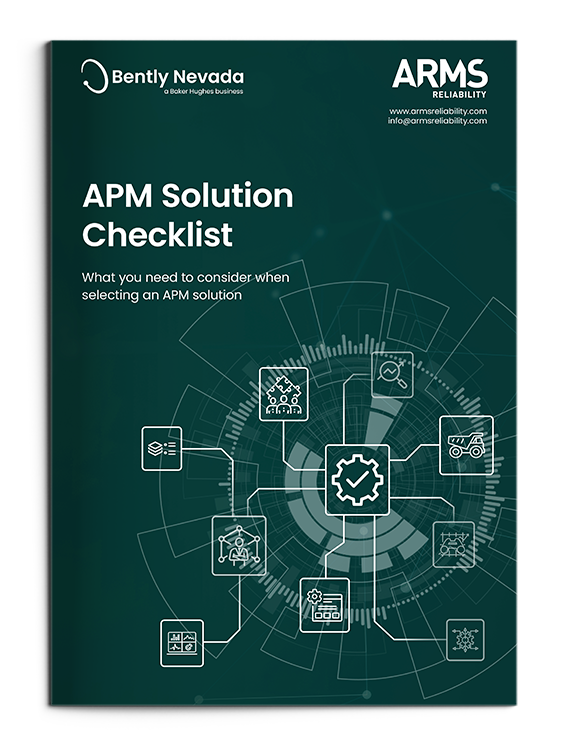 Asset Performance Management (APM) is largely focused on asset condition assessment and monitoring. More specifically, APM is used to monitor inputs like temperature, pressure, and vibration, and uses increasingly sophisticated technologies like artificial intelligence and machine learning to predict impending asset failure.
The resulting data and alerts trigger maintenance interventions to keep assets performing as they should. In this way, APM can play an important role in your overall reliability strategy. However, many organizations dive right into APM and, without a solid strategy, they're not seeing the desired results.
This checklist provides a good starting point for anyone who wants to evaluate solutions and develop a clearly defined approach to APM.