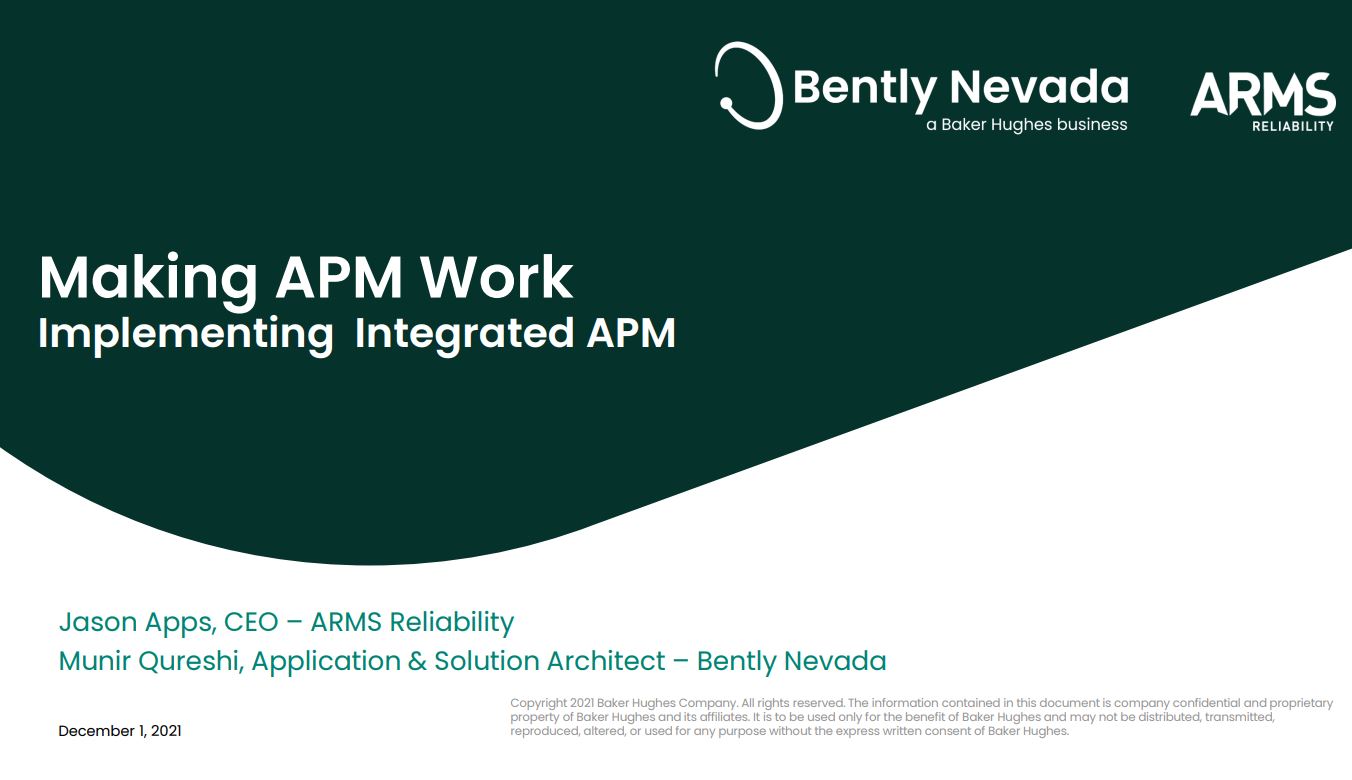 In our previous webinar we introduced the concept of Integrated APM. Now we'll cover how to make it happen.
Integrated APM connects the key functions of asset management to provide a complete view of asset health and risk, accounting for asset age, operating condition, maintenance plans, and maintenance compliance.
Leveraging these insights, you can prioritize activities to manage cost and risk and deliver more predictable performance. And you can also better demonstrate compliance. So how can you shift your organization from a siloed approach to an integrated one?
Register for the webinar to learn about:
Connecting core concepts with process
Establishing process triggers
Developing content
Improving productivity