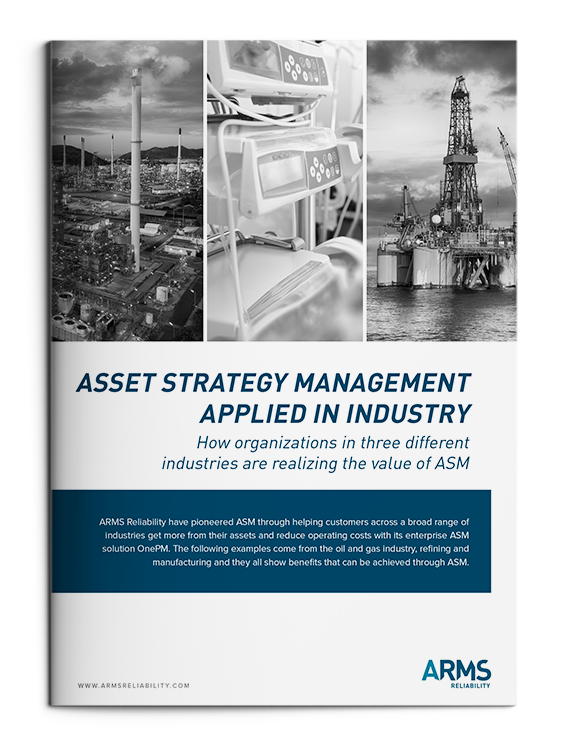 Improving asset performance with Asset Strategy Management
It is common knowledge that the way you maintain your assets is one of the largest contributors to how your assets will perform, yet many organizations struggle to build and maintain effective asset reliability strategies. In most cases, this is a result of traditional approaches to reliability and endless strategy review projects which drive up costs while failing to deliver the required step-change in reliability or performance.
ARMS Reliability have pioneered Asset Strategy Management (ASM) through helping customers across a broad range of industries get more from their assets and reduce operating costs with its enterprise ASM solution Cordant™ Asset Strategy. The following examples come from the oil and gas industry, refining and manufacturing and they all show benefits that can be achieved through ASM.