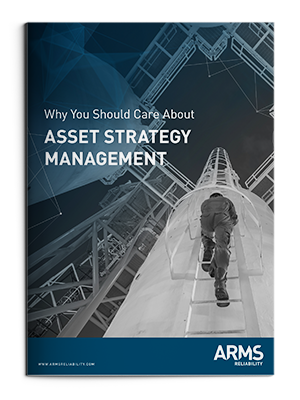 You've invested in resources, processes, and systems at scale to deliver reliability-driven asset performance and manage risks.
Why then, are you still frustrated by high costs, unplanned failures, and a seemingly endless cycle of reactive maintenance? The answer: a lack of focus on Asset Strategy Management.
The way you maintain your assets is one of the biggest contributors to asset performance. Asset Strategy Management (ASM) ensures you are executing the right strategy, every time, everywhere, on all assets to drive bottom-line results.
This executive brief summarizes the key business benefits of implementing an ASM program:
Improve asset performance and increased availability (1-6%)
Manage risk with a reduction of safety risks by 10-30%
Reduce maintenance costs by 5-30%
Increase productivity with 2-6x faster strategy development
Reduce reactive maintenance by 10-50%
Download the Solution Brief