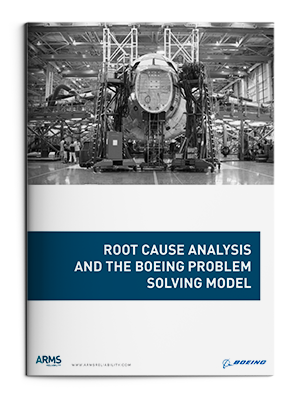 Authors:
Jennifer MacKay, Root Cause Analysis Technical Principal, The Boeing Company
Jemma Gaber, Manufacturing Engineer, The Boeing Company

The Boeing Problem Solving Model provides a structured approach to continuous improvement. It can be used to solve problems or capture opportunities of any size or scope.
Download this whitepaper to learn how The Boeing Company tackles their most complex and longest running aerospace production and engineering problems.
Define the Problem
Perform a Root Cause Analysis
Identify Potential Solutions
Sustain the Gains