Build, deploy, improve. Innovative strategy management.
Cordant™ Asset Strategy is the next evolution of ARMS Reliability's platform formerly known as OnePM®. In April 2021, ARMS Reliability was acquired by Baker Hughes. Now, as part of Cordant's integrated suite of solutions we offer unparalleled Asset Performance Management capabilities.

Cordant™ Asset Strategy is a centralized, connected, Asset Strategy Management solution that enables you to efficiently develop, deploy and sustain effective strategies to all assets. Cordant™ Asset Strategy utilizes real data to set up benchmarks, monitor KPIs, drive improvement and rapidly deploy the best strategies, enterprise-wide.
At the core of Cordant™ Asset Strategy sits a digital strategy knowledge base which houses reliability-based tactics and content based on a sophisticated matrix of asset type, criticalities and make/model information. These asset strategies can be updated, changed, cloned and deployed rapidly while supporting regional or local variations to cater for different operational or environmental conditions.
Through a connected dataset, strategy variation is visible organization-wide and all learnings drive continual improvement in the digital knowledge base. Strategies can be accessed and redeployed quickly, easily and efficiently anywhere, anytime, ensuring that optimal strategies are applied to all assets at all times.
Optimal strategies on every asset all the time
Centralized System
A central knowledgebase houses all strategy related content, asset strategy tactics, and make/model data to improve standardization, consistency and value delivery enterprise-wide
Digital Strategy Knowledgebase
Leverage existing strategies to ensure the optimal strategy is applied to all assets. Identify where strategies are used, detect performance differences, and apply improvements dynamically across the asset base.
Generic Templates
Utilize generic templates to greatly reduce time and effort spent building maintenance strategies and maintenance plan Master Data.
Operating Context
Account for regional or local changes in operational context parameters to cater for different operational or environmental conditions, all while maintaining the connection to the digital strategy knowledge base.
EAM Master Data Generation
Package maintenance tasks, grouped by business rules, for effective planning, scheduling, and execution. Cordant™ Asset Strategy generates EAM system compliant Master Data ready for electronic implementation
Systems Integration
Cordant™ Asset Strategy has certified integration with SAP/S4HANA and integrates with other major EAM systems to ensure easy, efficient and rapid deployment of asset strategies.
Workflow Engine
Workflow Engine ensures strategies improvement is reviewed, approved and implemented according to your ASM process. A full audit trail and change justification are always ready for review.
ASM Performance Dashboard
Use Cordant™ Asset Strategy's always-on intelligence to monitor the effectiveness of all strategies and identify system-wide or specific enhancements for review and implementation.
With Cordant™ Asset Strategy, you can:
Connect Strategy to Performance
Cordant™ Asset Strategy puts you back in control of performance by creating and maintaining the link between performance you see, maintenance plan Master Data in your EAM system, and the reliability analysis that supports it. The connected dataset justifies decisions and drives review and updates to align strategies to performance outcomes.
Effectively Manage Risk
When maintenance strategies are changed without approval or the maintenance intervals and tasks executed differ from your agreed upon strategy you may be exposed to significant risk. Cordant™ Asset Strategy provides governance and visibility so you can monitor strategy execution and compliance and make sure that any modifications to procedures go through an approval process first.
Increase Plant Availability
Cordant™ Asset Strategy removes the inconsistent outcomes from asset strategies which means your assets are up and running at their full potential enterprise-wide. With Cordant™ Asset Strategy you can align your maintenance strategies to operational availability targets and deliver bottom-line results.
Reduce Reactive Maintenance
The maintenance strategies you execute are one of the single biggest contributors to performance. Cordant™ Asset Strategy ensures that your best strategies are applied to all assets across all sites and provides data-driven intelligence to continually improve upon those strategies as needed. This means you spend less time in reactive maintenance mode and more time delivering the highest value to your organization.
Save Time and Resources
Cordant™ Asset Strategy's digital asset strategy knowledgebase allows you to share strategies across sites and build maintenance strategies using generic templates so you don't have to waste time endlessly repeating the same work. Cordant™ Asset Strategy seamlessly integrates with your EAM system to ensures data accuracy and allows you to deploy optimal strategies to every asset with just a few clicks.
Reduce Maintenance Costs
Cordant™ Asset Strategy helps you achieve the optimal balance of performance, risk, and cost. When risk and cost justified strategies are applied to all assets, you spend significantly less on reactive maintenance, ensure assets are not over maintained, and carry a lower risk with fewer accidents. These improvements contribute to a reduction in maintenance spend and help you stay within your maintenance budget.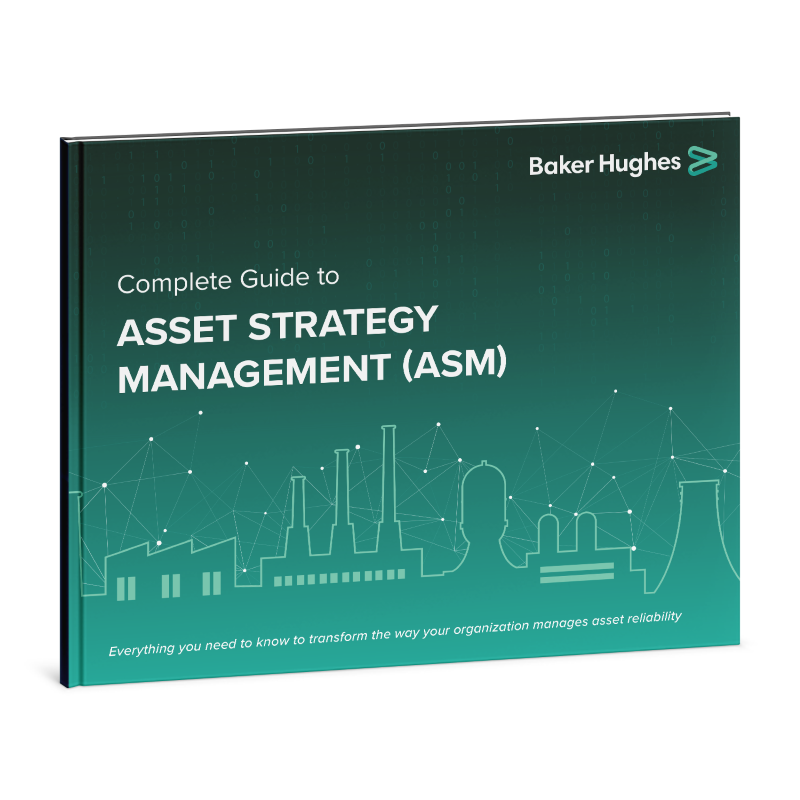 The Complete Guide to Asset Strategy Management
Cordant™ Asset Strategy supports the process of Asset Strategy Management to deliver the ideal balance of cost, risk, and performance. If you're ready to transform asset performance, this is an essential guide.
Download the Guide
Book Demo