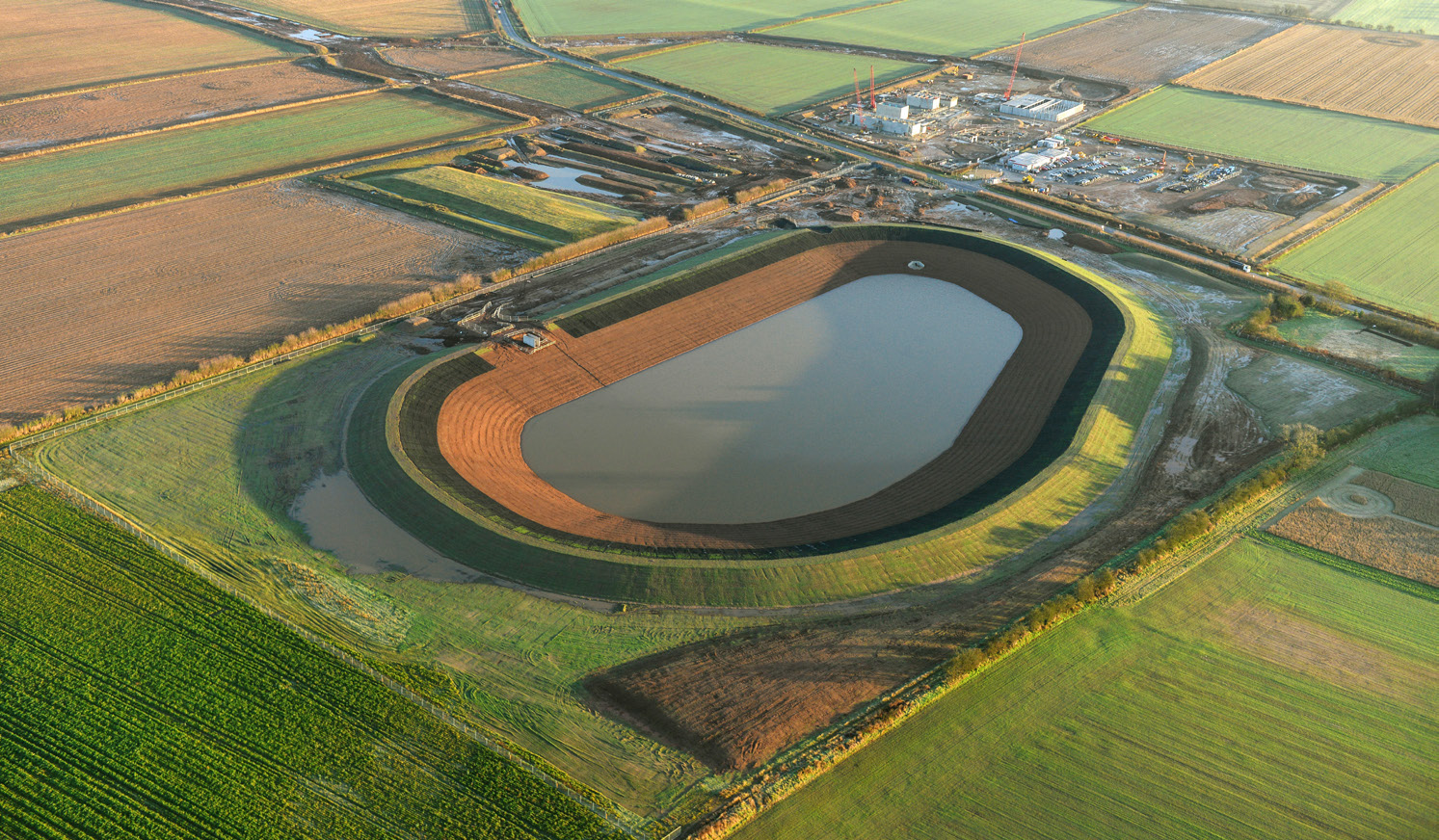 Anglian Water recognized an opportunity to enhance its expenditure optimization and planning capability, and establish an industry-leading investment planning practice.
Anglian Water is the largest water and water recycling company in England and Wales by geographic area. The company supplies safe drinking water and water recycling services to more than six million customers in the east of England and Hartlepool.
---
The Problem
In 2005, Anglian Water embarked on a 10-year journey to improve its asset management practices. Like many utilities, regulatory requirements had imposed a cyclical working pattern on the company, with 18 months of intense plan development prior to every submission, creating huge pressures on the organization and arguably hindering its ability to consider the longer term.
Anglian Water recognized an opportunity to enhance its expenditure optimization and planning capability, and establish an industry-leading investment planning practice.
In 2013, Anglian Water published its Business Plan for 2015-2020, as part of its submission to the regulator Ofwat, which set out 10 strategic goals with over 100 public commitments.
While Anglian Water had a high level of investment planning maturity and capability, the Strategic Investment Management (SIM) team recognized that advances in enterprise software and visualization could help the company stay at the forefront of investment planning best practice.
Key Goals
Create a living plan from which any regulatory submission is a simple snapshot
Provide better insights into the risk and performance of the entire asset base
Bring together an understanding of asset risk, cost planning, project scoping, and investment plan optimization, alongside actual spend on in-flight projects
Integrate whole life asset management from cradle to grave, i.e. consider all costs throughout the lifecycle, as opposed to just assessing capital investments
Ensure investment decisions support the company's strategic goals and commitments—in alignment with ISO 55001 best practices
The Solution
In May 2015, Anglian Water issued an RFP for an Investment Optimization and Planning System. After a competitive tender process, Anglian Water chose to integrate the Copperleaf C55™ Decision Analytics solution with its enterprise systems landscape.
According to Chris Royce, Head of Strategic Investment Management at Anglian Water: "For the procurement process, we put together our set of requirements, including many ambitious areas of functionality that we were going to need to meet future challenges. We were unsure if any suppliers could achieve them all, but we knew what best practice could look like—and the Copperleaf team committed to delivering them all. It's been hugely rewarding to see the vision become reality throughout the project."
C55 went live in March 2017 with over 100 active users. C55 will be used to build the PR19 business plan and AMP7 delivery plan, as well as manage the current investment plan, enabling the company to meet its performance commitments.
A Collaborative and Innovative Delivery Approach
The project was led by a dedicated Copperleaf project manager, who worked side by side with the Anglian Water SIM team to bring in the right resources and stakeholders to ensure each project phase was executed effectively. Copperleaf held numerous workshops and demonstrations to educate the wide user base of asset planners, cost estimators, on-site engineers, and senior executives—which helped to facilitate and support the business process transformation. The most critical pieces of the implementation were:
Process mapping
At the start of the process, Copperleaf conducted a comprehensive process mapping exercise with stakeholders to document Anglian Water's current state ("What are you doing today?") and future state ("Where do you want to be?"). This highlighted a number of pinch points in Anglian's existing processes, which Copperleaf was able to systematize as part of the implementation.
Value Framework development and validation
Anglian Water's Business Plan is based on 10 outcomes that address the issues that matter most to customers. Serviceability, for example, is a key performance measure used to monitor how the company invests in its assets to continue delivering a reference level of service to customers. Anglian Water's Service Measure Framework, along with a variety of other risk and value measures, were integrated within the Copperleaf Value Framework, to provide a basis for investment evaluation and prioritization within C55. This ensures all investment decisions are aligned with the company's strategic objectives.
Continuous Planning and Management
Anglian Water's regulatory submission is now a snapshot of the living plan, and investment planning activity integrates seamlessly with project execution. By integrating with Anglian Water's master systems, C55 pulls in data to support and enhance investment planning decisions:
Inputs from the GIS for below ground assets provide an understanding of risks, logical groupings of assets, etc. C55 uses this data to develop a deliverable plan that can be passed to Anglian Water's alliance partners to execute.
Approved projects in C55 are handed over to SAP for execution; revised project forecasts and actuals are brought back into C55 to respond to changes and re-optimize the portfolio.
The availability of data has been greatly improved, which feeds into C55's reports and dashboards to provide a line-of-sight between the company's strategic goals, outcome delivery incentives, and individual project values.
Integrated Totex Costing Capability
Anglian Water began capturing historical project costs in 2005 and has been carrying out cost estimation-linked investment planning since 2007, using over 1,800 cost models built up from that data. Copperleaf developed a new C55 Cost Estimation capability to enable Anglian Water to incorporate this library of knowledge into the investment planning process. C55 consumes these cost models, enabling planners to estimate project costs more accurately and consistently for inclusion in the Business Plan.
Costs can be automatically modeled based on asset and investment parameters, as well as projections for loadings and adjustments.
All relevant costs—both one-time and recurring—are captured in the cost estimation process, supporting a holistic view of life cycle costs.
At least two alternatives are costed out for each project, to enable the portfolio optimization process to identify the best combination of projects under different constraints.
The Outcome
Enhanced portfolio and scenario capabilities
C55's scenario analyses allow Anglian Water to compare optimized plans under different constraints, answering questions such as:
How can I develop a 'deliverable' plan that meets my resource constraints across my supply chain?
How much do we have to spend to achieve a particular service level or performance commitment?
What is the forecast residual risk after different levels of investment?
The integrated system's optimization capabilities have been demonstrated to develop deliverable plans that meet customer's needs. Anglian Water believes the C55 optimization approach will offer 1.5-2% greater customer value in terms of service risk mitigation and benefit realization than existing plans. Over the Anglian Water investment portfolio, this enables productivity benefits worth up to £50 million over a 5-year period.
Productivity improvements
In one example, the improved plan for a particular portfolio was developed in under 2 person-days compared to the 10 person-days previously required. Such time savings in required effort on the strategic planning side allows for a higher quality regulatory submission. Requirements on Anglian Water's senior management team time are also greatly reduced due to improved data visibility and enhanced confidence in planning processes.
Enhanced reporting and visualization
The expectation in business today is that information is available in real time, in a more visual, easy-to-understand format. According to Chris Royce:
"The dashboards and reporting tools in C55—which we'd never seen before in the UK—allow us to derive greater insight and increase the transparency and stability of the investment plan. C55 allows us to show information at all different levels of the organization and make it personal to those people. If I'm a board director, I want to see what's happening at a strategic level. If I'm a planner, I want to see what's happening on the assets. C55 gives us the flexibility to customize reports for all of those audiences. C55 is helping us develop, articulate and visualize our 5-year Business Plan to our regulator, shareholders, directors, and customers."
Ease of use and flexibility
One of the goals of the project was to provide an improved user experience for both planners and management by implementing more modern technology with an enterprise-software architecture and user interface. Feedback from users has been very positive. During a training session, one user commented:
"I've only been using C55 10 minutes and it's already a significant improvement over our previous system!"
This case study is the copyrighted work of Copperleaf Technologies. ARMS Reliability are authorized distributors and implementation partners for Copperleaf C55™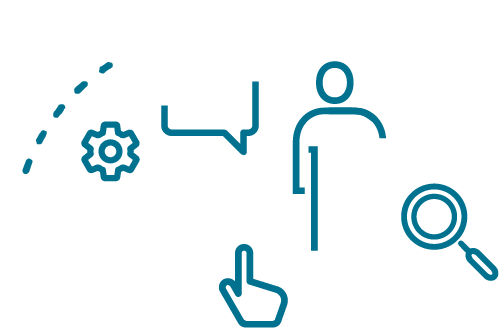 Discover Copperleaf C55™
Decision analytics to help you drive the most value from your asset base. Improve performance and manage risk.
Learn More
We now have a fantastic solution that combines the power and capability of the core C55 solution with the maturity of the UK water sector. It's really exciting to see. This continuous planning and management capability really puts us in a new space.

From a functional perspective, the key thing is that Copperleaf comes at it focused on shareholder value and their top-down financial optimization gives us an enhanced capability to build the best possible plan for our stakeholders and customers.
Chris Royce, Head of Strategic Investment Management
Anglian Water